The 17-year-old reportedly arrested on suspicion of hacking Rockstar Games and Uber has pleaded not guilty to charges of computer misuse.
Appearing at a specialist London youth court, the teenage boy denied using his mobile phone for hacking purposes, Bloomberg Law reports.
City of London Police arrested a teenager in Oxfordshire last week and charged him with two counts of breach of bail conditions and two counts of computer misuse.
GTA V and GTA Online on new-gen consoles
Prosecutor Valerie Benjamin said in court that the suspect had used a phone to hack into companies and was "holding them to ransom" to gain access to illegally obtained software.
The judge referred the case to a higher court where it'll be heard with a "similar" matter at a later date.
The teen, who is said to associate with a hacking group called Lapsus$, was also reportedly arrested earlier this year for hacking Microsoft and Nvidia.
In one of the games industry's most high-profile data leaks, more than an hour of Grand Theft Auto 6 development footage was published online this month via an anonymous user posting on the GTA Forums website.
They claimed to have obtained the leaked assets via an internal Slack channel and said they were also behind a recent Uber data breach.
Police have not confirmed if the arrest is related to these attacks. However, citing sources said to be familiar with the case, journalist Matthew Keys has claimed the teen was charged in connection with both the GTA and Uber hacks.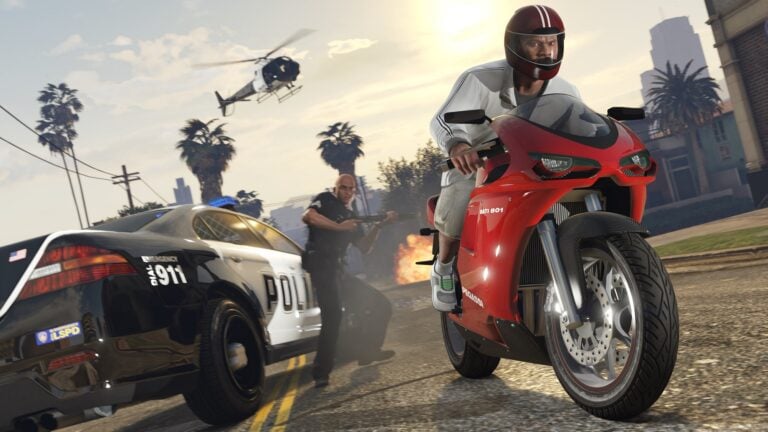 "The arrest came following an investigation by federal law enforcement officials in the United States, who worked with their counterparts in the United Kingdom to identify [the teen] as a suspect in both attacks," according to Keys.
"A law enforcement source said at least two other people are believed to be involved in the attack against Rockstar and Uber, and additional arrests are expected."